Diet Catering Sieradz and surrounding areas
Free delivery zone - (22) 730 00 69
We offer you daily diet delivery straight to your door. Our suppliers work in the morning from Monday to Saturday. On Saturday you get a set meal on both Saturday and Sunday. With our company you can also count on flexible delivery times that will meet your requirements.
When you find that you do not live in a zone where we offer free delivery, please contact us. In this case, we will determine the delivery costs of your order individually.
Order a home delivery diet!
Order Now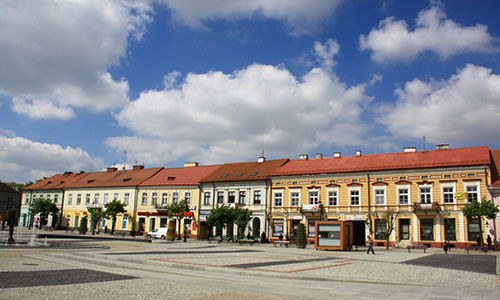 Diet with delivery in Sieradz
Box diet in Sieradz is a perfect choice for people who want to lose weight, eat regularly or just do not have time to prepare meals for the whole day. Wygodna dieta delivers 5 dishes, which are tasty and healthy. Courier will deliver you the set of dishes every day straight to your door.
Diet catering - how does it work?
Every day our dietary catering deliver varied dishes: breakfast, second breakfast, dinner, afternoon snack and supper. Diet is well-balanced, so that you can be sure that dishes supply your body all the neccessary nutritional values. Before you choose a specific diet you can talk with professional dietitian, who will suggest you which calorific value and type of diet will be the best for you. Nutritionist will be at your disposal during the time of order. Dietitian will also answer to all your questions and will modify your order, if you want to change the type and calorific value of your diet.
Tasty box diet in Sieradz
We love good food, so meals which are prepared by our head chef and chefs have a perfect taste. We monitor popular food trends and we get interesting products from our suppliers. Thanks to that we diversify our diet. With Wygodna dieta you can taste dishes that you have never tried in your life. We still look for new tastes in order to suprise our customers. Their opinion is the most important for us. That is why we take their words into consideration and we introduce modifications in our menu.
Diet with certificate - Sieradz
Wygodna dieta holds a valid certificate of HACCP, so you can be sure that meals have the highest quality and freshness. The adequate food system managemnt HACCP in WygodnaDieta.pl is ensured by external auditor Dekra Certification.
Call now and order your diet catering:

22 730 00 69