Diet catering Belchatow –

free delivery zone
When choosing a box diet in Belchatow, we focus on balanced meals, made of the highest quality products and prepared by experienced nutritionists. A wide range of dietary options makes it possible for each person to adjust the menu to individual needs. Dietary catering in Belchatow includes not only meals, but also convenient delivery. Each morning you will receive a bag of five fresh meals, packed in convenient packages that can be heated in the microwave oven. This way you can take your meal with you to work. Meals are prepared on the eve of the afternoon delivery and transported by special refrigerated vehicles that keep the dishes fresh and full of flavor.
Thanks to our interactive map, you can easily verify whether the free catering delivery in Belchatow and its vicinity also includes your address. If you do not find your place of residence on the map, just contact us and we will make sure that the meals are delivered to you.
Order Now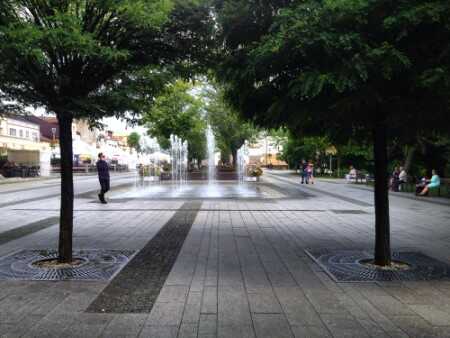 Dietary catering in Belchatow - what diets?
The box diet offer in Belchatow includes a number of different diets to choose from. Interested persons can order:
These diets are available in variants from 1000 kcal to 4000 kcal. Thanks to such a wide discrepancy, people with different energy needs can take advantage of the dietary catering offer in Belchatow.
Box diet in Belchatow - why is it worth it?
We all know how important healthy eating is. Many people, however, despite their good intentions, do not have time for everyday shopping and preparing balanced meals. By choosing the box diet in Belchatow, you give yourself the opportunity to lead a healthy lifestyle, without having to waste time shopping and cooking. We offer you a wide range of choices, and each diet you choose will be created by specialists in the field of healthy eating, who know which products have the most nutritional value.
Regardless of whether you want to lose weight, gain weight or maintain weight, you can choose a diet that suits your needs in terms of calories. The meals we prepare are tasty and prepared regularly, so you can be sure that you will always receive fresh dishes, carefully packed in a way that will allow them to be transported freely and eaten comfortably.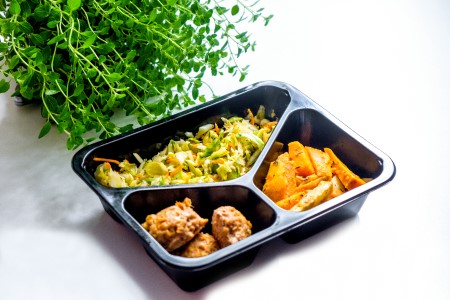 Who is dietary catering in Belchatow for?
Dietary catering in Belchatow is very popular not only among overworked people, but also young parents, and more and more often also seniors, who willingly take advantage of our offer of healthy diets, delivered straight to the house.
Everyone can benefit from the box diet in Belchatow. The offer includes a number of variants tailored to individual requirements. We are happy to prepare a vegan diet, a diet for athletes, a low-calorie or gluten-free diet. For each menu, we select the freshest possible products to provide our customers' bodies with everything they need and enable them to lead a healthy lifestyle without the need to cook daily.
Call now and order your dietary catering:

(22) 730 00 69