Diet Catering Legnica and surrounding areas
Free delivery zone - (22) 730 00 69
We offer you daily diet delivery straight to your door. Our suppliers work in the morning from Monday to Saturday. On Saturday you get a set meal on both Saturday and Sunday. With our company you can also count on flexible delivery times that will meet your requirements.
When you find that you do not live in a zone where we offer free delivery, please contact us. In this case, we will determine the possibility of delivering your order individually.
Order a home delivery diet!
Order Now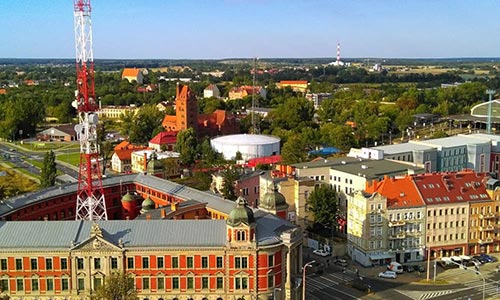 Box Diet in Legnica
Catering dietary Wygodna dieta is a professional and tasty diet in many different variants.
In our menu you will find low-calorie, vegetarian, Montignac, lactose-free, gluten-free and other diets. The diets are available in calorific values from 1000 to 4000 kcal.
Catering Dietary Legnica
Why a box diet? Answers can be several, depending on the purpose you want to achieve. All of them save time, improve better well-being and health as well as they are comfy and varied.
You want to lose weight? Talk to our dietitian, who will help you determine the calorific value of your diet that will make it possible.
You want to gain weight? Based on a short interview, our nutritionist would advise you what diet to choose to do it healthy and effectively.
Do you want to improve your health, change your eating habits, lower blood cholesterol levels, enjoy delicious food and save time? If your answer to any of these questions is yes, our diet is for you.
What kind of diet to choose?
The following diets are available in several calorific values from 1000 kcal to 4000 kcal.
- Vegetarian diet
- low GI diet
- Anti-cellulite diet
- No dairy diet
- Sport diet
- Gluten and lactose-free diet
- Gluten-free diet
- Lactose-free diet
- No fish diet
- Diabetic diet
- Gluten and dairy-free diet
- Vegetarian + fish diet
- Low-calories diet
- Ketogenic diet
Diet catering in Legnica - service areas
Czarny Dwór, Osiedle Asnyka, Białka, Bielany, Fabryczna, Kartuzy, Ludwikowo, Osiedle Białe Sady, Osiedle Mikołaja Kopernika, Osiedle Ptasie, Osiedle Sienkiewicza, Osiedle Zosinek, Piątnica, Piekary, Piekary Wielkie, Przedmieście Głogowskie, Przybków, Smokowice, Stare Miasto, Stare Piekary, Tarninów
Call now and order your diet catering:

22 730 00 69