Diet Catering Wałbrzych and surrounding areas
Free delivery zone - (71) 700 01 77
We offer you daily diet delivery straight to your door. Our suppliers work in the morning from Monday to Saturday. On Saturday you get a set meal on both Saturday and Sunday. With our company you can also count on flexible delivery times that will meet your requirements.
When you find that you do not live in a zone where we offer free delivery, please contact us. In this case, we will determine the possibility of delivering your order individually.
Order a home delivery diet!
Order Now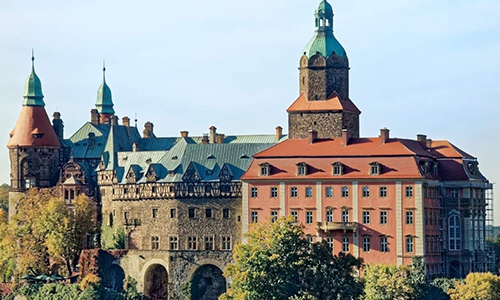 Diet Catering Walbrzych
Are you looking for a diverse, tasty and healthy box diet in Walbrzych? You have come to the right place. Whether your goal is to reduce, maintain, or increase your weight, our diet is for you. How is that possible? We offer dietary kits in many calorific values from 1000 kcal to 4000 kcal. We also realize how important it is to choose the right diet and that is why our dieticians are at your disposal. They will help you choose the type of diet and appropriate calorific value.
Box diet menu
In our wide range you will surely find the perfect diet for you. You can choose one of the following diets: low-calorie, fish-free, Montignac, diabetic, vegetarian, vegetarian, vegetarian with fish, gluten-free, gluten-free, lactose-free, dairy-free, gluten-free, dairy-free, anti-cellulite and sport.
We take care to ensure that the menu is not only tasty and healthy, but also maximally diverse and unique. Many of our clients compare our dishes to restaurant standard but do not believe us for the word. Try it yourself and find out why we have so many satisfied customers.
What type of diet to choose?
The following diets are available in a few calorific values from 1000 kcal to 2500 kcal.
Vegetarian diet
Low GI diet
Anti-cellulite diet
No dairy diet
Gluten and lactose-free diet
Sport diet
Gluten-free diet
Lactose-free diet
No fish diet
Diabetic diet
Gluten and dairy-free diet
Vegetarian + fish diet
Low-calories diet
Dietary catering in Walbrzych - supported area
Biały Kamień, Dolina Szwajcarska, Gaj, Glinik, Glinik Nowy, Konradów, Kozice, Książ, Lubiechów, Nowe Miasto, Piaskowa Góra, Podgórze, Podzamcze, Poniatów, Rusinowa, Osiedle Szczęść Boże, Sobięcin, Stary Zdrój, Szczawienko, Śródmieście
Call now and order your diet catering:

71 700 01 77