Diet Catering Warsaw and surrounding areas -

Free delivery zone - (22) 730 00 69
We offer you daily diet delivery straight to your door in Warsaw. Our suppliers work in the morning from Monday to Saturday. On Saturday you get a set meal on both Saturday and Sunday. With our company you can also count on flexible delivery times that will meet your requirements.
When you find that you do not live in a zone where we offer free delivery, please contact us. In this case, we will determine the possibility of delivering your order individually.
Order a home delivery diet!
Order Now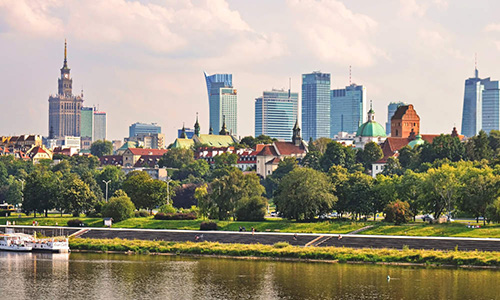 Dietary catering Warsaw
Wygodnadieta.pl is dietary catering number one in Warsaw. Our meals are well-balanced, low in calories and above all very tasty. Since 2007 we have been delivering dishes straight to our customers who appreciate not only the diversity and quality of our diet, but also the fact that they are under the constant supervision of dietitian throughout an order duration.
Why diet catering?
Box diet in Warsaw is a perfect solution for people who do not have time for making their own meals. Ordering our dietary catering they can be sure that they get healthy meals without preservatives and artificial flavorings and colours.
Our diet with home delivery can be ordered by people from Warsaw and the suburbs. Among the delivery locations are: Wołomin, Kobyłka, Zielonka, Marki, Ząbki, Legionowo, Ożarów Mazowiecki, Piastów, Pruszków, Brwinów, Milanówek, Grodzisk Mazowiecki, Piaseczno, Otwock, Józefów and Sulejówek.
We also deliver our diet to many cities in Mazovia region like Radom, Płock, Wyszków i Ostrów Mazowiecka.
Each meal kit is delivered by refigerated transport so that we can keep our dishes at maximum freshness.
Dietary catering with HACCP certificate
Wygodna dieta is a diet catering with HACCP certificate that prove the highest quality of our dishes. We certified food safety certification system HACCP and it is ensured by external auditor Dekra Certification Sp. z o.o. The ingredients of dishes are prepared in many specialised room, which allows avoiding cross-infection. In our kitchen we only work with modern equipment which has relevant conformity mark and we monitor the path of each product in the production process till it becomes a ready meal. The aim of the system is to eliminate any physical, chemical, and microbiological risks. We also check the temperature of products during thermal processing. Furthermore, due to the modern, technologically advanced packaging machines we can guarantee the freshness and hygiene of our meals.
Types of diet
In our offer we have 15 diets. Among them are the following types of diet: low-calorie, no-fish, vegetarian, vegetarian with fish, sport, Montignac, Diabetic, gluten-free, lactose-free, gluten and lactose-free, dairy-free, gluten and dairy-free as well as anti-cellulite. Such as wide selection allows to adjust diets to people who have different kind of needs. Among them are people who are vegetarian, want to slim down, eat healthy or struggle with afflictions.
Service areas - Warsaw and surroundings
Among districts where we deliver our box diet are: Bemowo, Białołęka, Mokotów, Ochota, Praga, Śródmieście, Tarchomin, Targówek, Ursynów, Wilanów, Wola as well as the following locations: Grodzisk Mazowiecki, Janki, Józefów, Konstancin – Jeziorna, Legionowo, Marki, Nadarzyn, Otwock, Piaseczno, Piastów, Pruszków, Wołomin, Ząbki, Zielonka
Perfect dietary catering? Choose box diet which is the best for you.
Call now and order your diet catering:

22 730 00 69