Diet Catering Cracow and surrounding areas
Free delivery zone - (12) 444 63 16
We offer you daily diet delivery straight to your door. Our suppliers work in the morning from Monday to Saturday. On Saturday you get a set meal for both Saturday and Sunday. With our company you can also count on flexible delivery times that will meet your requirements.
When you find that you do not live in a zone where we offer free delivery, please contact us. In this case, we will determine the possibility of delivering your order individually.
Order a home delivery diet!
Order Now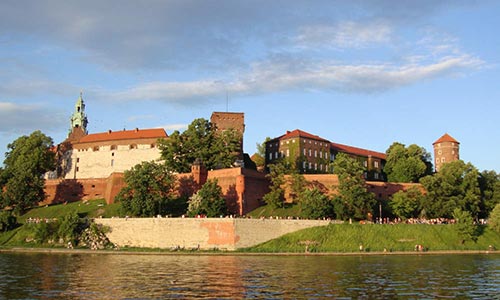 Dietary catering with home delivery:
Saves time. Thanks to the box diet with home delivery you save your time on grocery shopping as well as composing and cooking meals.
Improves your mood. Our diets are well-balanced and contain many essential nutrients, vitamins and minerals which are necessary for the proper functioning of the body.
Ensures variety. Every day we deliver dietary meal kit consisting of five meals at your choosen calorific value. The dishes are not repeated and the menu is of restaurant quality.
Improves your health. You are what you eat and your well-being depends on how you nourish yourself. Don't believe it is true? Do medical research before and after your diet.
Is convenient and flexible. We offer 13 types of diets and 7 calorific values to choose from. Furthermore, changing the diet at the time of order or choosing a different delivery address is an issue for us.
Service areas - Cracow and surroundings
Among districts where we deliver our diet are: Bronowice, Prądnik Biały, Zielonki, Dębniki, Podgórze Duchackie, Kazimierz, Zakrzówek, Łagiewniki, Podgórze, Bieńczyce, Mistrzejowice, Wzgórza Krzesławickie, Swoszowice, Lasy Tynieckie.
Perfect dietary catering? This ideally suited to you. Choose box diet which is perfect for you.
Call now and order your diet catering:

12 444 63 16