Diet Catering Pszczyna and surrounding areas
Free delivery zone - (22) 730 00 69
We offer you daily diet delivery straight to your door. Our suppliers work in the morning from Monday to Saturday. On Saturday you get a set meal on both Saturday and Sunday. With our company you can also count on flexible delivery times that will meet your requirements.
When you find that you do not live in a zone where we offer free delivery, please contact us. In this case, we will determine the possibility of delivering your order individually.
Order a home delivery diet!
Order Now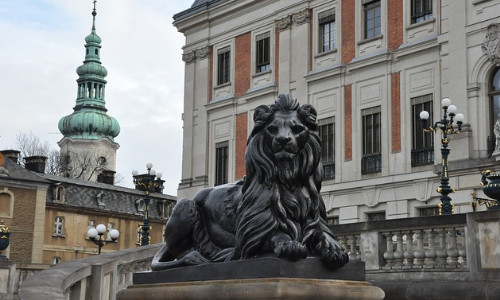 Diet catering in Pszczyna
A comfortable diet includes diet catering for the most demanding clients. With us you will achieve your goal, which is to lose weight or eat regularly. We also take care to ensure an appropriate diet for people with food intolerances (intolerance of milk proteins, lactose, gluten and dairy products). We have a staff of qualified dieticians who will help you choose the right type and calorie diet. With us you can be sure that you are in good hands.
Diet with home delivery
Our dishes are prepared only with the highest quality products from proven suppliers. Sets are transported to you by refrigerated transport, so you can be sure that the dishes are fresh. In our offer we have dishes from the kitchen from around the world. Thanks to this, your diet is not monotonous. We are famous because of the fact that our dishes have a perfect taste.
We deliver our diet to Pszczyna and its surroundings. They are among them: Wielki Konopat and Przechówko.
However, we do not limit ourselves to delivering orders only in the zones specified by us. If you live outside the free zone, you can contact us by phone. During such conversation we will jointly determine the possibilities and costs of the planned transport.
Types of diet
In our offer we have 15 diets in ten calorific values: 1000 kcal, 1200 kcal, 1500 kcal, 2000 kcal, 2200 kcal, 2500 kcal, 3000 kcal, 3500 kcal, 4000kcal. Among them are:
Low GI diet
No dairy diet
Vegetarian diet
Lactose-free diet
Anti-cellulite diet
Gluten-free diet
Low-calorie diet
No fish diet
Vegetarian + fish diet
Gluten and dairy-free diet
Gluten and lactose-free diet
Sport Diet
Diabetic diet
Ketognic diet
Details about each of them can be found here.
Certified diet in Pszczyna
hen you order a diet catering Wygodnadieta you can be sure that your dishes are properly balanced, fresh and of the highest quality. Safety of produced food is a priority for us, therefore we have HACCP certificate and external auditor DEKRA.
Call us now and order your diet catering:

22 730 00 69