Diet catering Kalisz –

free delivery zone
A good, balanced diet should form the basis of a healthy lifestyle for every human being. Unfortunately, many people give it up, explaining that they do not have time for shopping and cooking. However, you can choose healthy food in Kalisz, avoid preparing it on your own, and get ready and fresh meals straight to your door. It is enough to order a box diet in Kalisz, which will be delivered to the address indicated.
What's more, if the place where we have to deliver the food is in the area marked on the map, you get free delivery. This does not mean, of course, that we will not go to further places. If you are from Kalisz or the surrounding area, and your place of residence is not on the map, just contact us to check the availability of delivery.
Order Now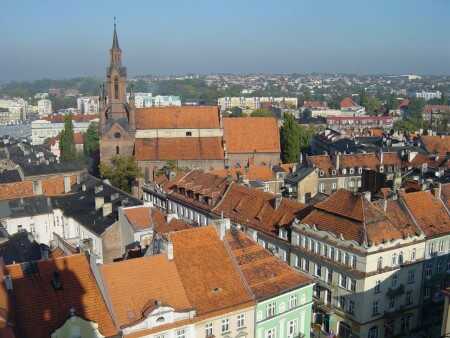 How does dietary catering work in Kalisz?
The box diet in Kalisz is an offer of balanced diets, rich in nutrients, which can be ordered with home delivery. Every morning you will receive meals that are prepared the day before in the afternoon. To keep the food fresh, it is transported by special refrigerated transport and delivered to customers who can heat it up in a microwave oven, take it with them to work or to the gym. Dietary catering in Kalisz provides the opportunity to improve the quality of nutrition without the need to go shopping and cooking.
What diets are available in the box diet in Kalisz? We can choose from many variants, such as:
Diets are available in various caloric options. Before choosing one of the menus, check that it is prepared with the energy value appropriate to your needs.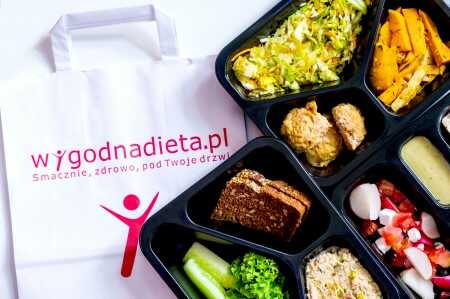 Why is it worth ordering a box diet in Kalisz?
The box diet in Kalisz is an offer for anyone who thinks about starting a healthy lifestyle without having to prepare meals on their own. This option will certainly attract the attention of overworked people and athletes who have to count calories and watch what they eat. By choosing dietary catering in Kalisz, you will receive meals that will be not only healthy, but also tasty.
Our dietary catering ensures the freshness of dishes and their taste, and special packaging allows for safe reheating of dishes in the microwave oven. Thanks to this, you can satisfy your hunger at any time, and when you come back from work, instead of preparing lunch or dinner, you will have some time for yourself. Everyone can benefit from the box diet in Kalisz, regardless of age and profession. The offer includes menus for both those who want to gain weight and those who are slimming.
Call now and order your diet catering:

(22) 730 00 69