Diet Catering Białystok and surrounding areas

Free delivery zone - (22) 730 00 69
Every day providers will deliver to your door box diet, made up of five balanced meals. The special packaging will allow you to keep your food hygienically and to warm up the next day with a microwave. With modern packaging, meals will remain fresh for the required period of time. With our company you can also count on flexible delivery times that will meet your requirements.

When you find that you do not live in a zone where we offer free delivery, please contact us. In this case, we will determine the possibility of delivering your order individually.
Order a home delivery diet!
Order Now
Dietary catering in Rawa Mazowiecka and surroundings
We have a wide range of diets available in Rawa Mazowiecka and surroundings. Our dietitians will help you choose the best for you from over a dozen diets and their calorific value from 1000 to 4000 kcal. All our diets are well-balanced, healthy and fresh. We provide low calorie diets for those who want to lose excess kilograms as well as specialized, for those who are struggling with diseases. In our menu you will find low-calorie, vegetarian and specialty diets such as for diabetics, gluten - free, lactose - free, dairy - free, gluten and dairy- free, sport, ketogenic and others.
Diet Box Rawa Mazowiecka - safety and professionalism
Deciding on one of our diets you can be sure of the quality, safety and freshness of the dishes we provide. Each meal is composed by a nutritionist in collaboration with the head chef. Then the staff of skilled chefs makes these dishes not only healthy but also delicious.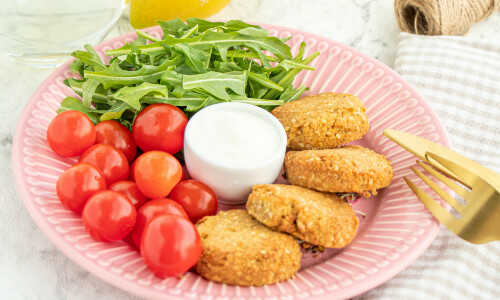 \
As one of the few dietary caterings in Poland we have a HACCP certificate, which is regularly confirmed by the external auditor DEKRA-which guarantees the safety of food at world standard level.
After preparing and packaging meals in a specialised kitchen they are put in shock cooler and then go to the refrigerated cars. Thanks to this, our dishes are always fresh, delicious and safe.
What type of diet to choose?
The following diets are available in a few calorific values from 1000 kcal to 4000 kcal.
Vegetarian diet
Low GI diet
Anti-cellulite diet
No dairy diet
Sport diet
Gluten-free diet
Lactose-free diet
Gluten and lactose free diet
No fish diet
Diet for diabetic
Gluten and dairy-free diet
Vegetarian + fish diet
Low-calories diet
Vegan diet
Ketogenic diet
Dietary Catering in Rawa Mazowiecka - supported area
Academic estate, Borki, Brzustówka, Długojów, Długojów Górny, Dzierzków, Firlej, Glinice, Godów, Gołębiów, Gołębiów I, Gołębiów II, Halinów, Huta Józefowska, Idalin, Janiszpol, Jeżowa Wola, Józefów, Kaptur, Kierzków, Koniówka, Kończyce, Kozia Góra, Krychnowice, Krzeewień, Malczew, Malenice, Miasto Kazimierzowskie, Michałów, Mleczna, Młodzianów, Młynek Janiszewski, Osiedle Nad Potokiem, Nowa Wola Gołębiowska, Nowiny Malczewski, Obozisko, Planty, Południe, Potkanów, Prędocinek, Pruszaków, Rajec Poduchowny, Rajec Szlachecki, Sadków, Stara Wola Gołębiowska, Stare Miasto, Śródmieście, Ustronie, Wacyn, Wincentów, Wośniki, Wólka Klwatecka, osiedle XV-lecia, Zamłynie, Żakowice
Call now and order your diet catering:

22 730 00 69