Diet Catering Zielona Gora and surrounding areas -

Free delivery zone - (22) 730 00 69
Every day providers will deliver to your door box diet, made up of five balanced meals. The special packaging will allow you to keep your food hygienically and to warm up the next day with a microwave. With modern packaging, meals will remain fresh for the required period of time. With our company you can also count on flexible delivery times that will meet your requirements.

When you find that you do not live in a zone where we offer free delivery, please contact us. In this case, we will determine the possibility of delivering your order individually.
Order a home delivery diet!
Order Now
Zielona Gora - what dietary catering to choose?
Comfortable diet is catering, which creates dishes tailored to your needs. A professional nutritionist will help you choose the type of diet and its calorific values, so that you can achieve your goals. Our service is an ideal option for busy people who work in Zielona Gora and are looking for a company that delivers 5 well-balanced meals a day. The diets are also addressed to people who want to lose weight, plan to live healthy and those who struggle with food intolerances (milk proteins, lactose, gluten and dairy intolerance).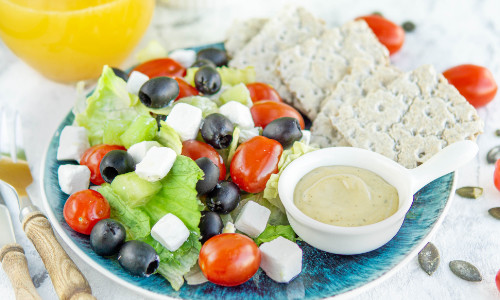 Tasty box diet in Zielona Gora
The dishes prepared by our chefs are inspired by cuisines from different corners of the world. We follow the trends on the market, so our customers often have the opportunity to try new flavors with us. We create with passion for food, so you can be sure that we put our heart into preparing the dishes for you.
In our offer we have 13 diets. Among them are: vegetarian diet, vegetarian diet + fish, anti-cellulite diet, Montignac diet, diabetic diet, gluten-free diet, lactose-free diet and dairy-free diet.
HACCP certified box diet
Wygodnadieta.pl we have implemented and certified the HACCP food safety management system. The appropriate operation of the system is supervised by an external auditor Dekra Certification Sp. z o.o. Thanks to this, our customers can be sure that our dishes are safe and fresh
Served area - Zielona Gora and its surroundings
The neighborhoods where we deliver the box diet: Baranówek, Barwinek, Białogon, Bocianek, Bukówka, Cedro Mazur, Centrum, Czarnów, Dąbrowa, Dobromyśl, Domaszowice Wikaryjskie, Głęboczka, Herby, Osiedle Jagiellońskie, Osiedle Jana Czarnockiego, Osiedle Jana Kochanowskiego, Karczówka, Kawetczyzna, Łazy, Na Stoku, Niewachlów I, Niewachlów II, Nowy Folwark, Osiedle Chęcińskie, Osiedle Świętokrzyskie, Ostra Górka, Pakosz, Piaski, Pietraszki, Pod Dalnią, Pod Telegrafem, Podkarczówka, Posłowice, Sady, Osiedle Sandomierskie, Sieje, Skrzetle, Słoneczne Wzgórze, Słowik, Szydłówek, Ślichowice, Uroczysko, Wielkopole, Wietrznia, Zagórska Południe, Zagórska Północ, Zagórze, Zalesie, Osiedle Związkowiec
Perfect diet catering? The one that suits you. Choose a box diet that is perfect for you.
Box Diet Zielona Gora and its surroundings
Call now and order your diet catering:

22 730 00 69