Diet Catering Grudziądz and surrounding areas
Free delivery zone - (22) 730 00 69
Every day providers will deliver to your door box diet, made up of five balanced meals. The special packaging will allow you to keep your food hygienically and to warm up the next day with a microwave. With modern packaging, meals will remain fresh for the required period of time. With our company you can also count on flexible delivery times that will meet your requirements.

When you find that you do not live in a zone where we offer free delivery, please contact us. In this case, we will determine the possibility of delivering your order individually.
Order a home delivery diet!
Order Now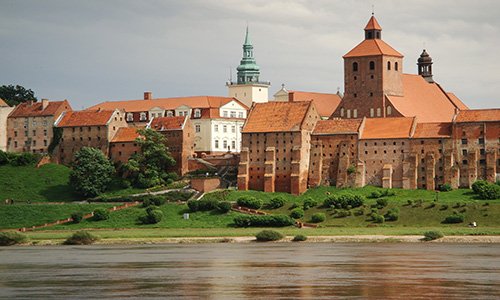 Box diet in Grudziądz
How to eat healthy, regular and tasty? Diet catering Wygodnadieta provides 5 balanced meals a day straight to your door in Grudziądz. Dishes do not contain preservatives, artificial flavorings and colours.
We have 15 different types of diets to choose from. Among them are:
- Lactose-free diet
- Vegetarian diet
- Low-calorie diet
- Gluten-free diet
- Sport diet
- No dairy diet
- Vegetarian + fish diet
- No fish diet
- Gluten and dairy-free diet
- Anti-cellulite diet
- Montignac diet
- Gluten and lactose-free diet
- Ketogenic diet
- Diabetic diet
We deliver our diet not only to Grudziądz, but also to such locations as: Nowa Wieś, Parski, Mokre, Świerkocin, Sadowo, Gać, Pieńki Królewskie.
As we do not limit ourselves to delivering orders only within the zones specified by us, persons living outside the area to which the free delivery applies may contact us by telephone. During this telephone call, we will jointly agree on the possibilities and costs of the planned transport.
What does dietary catering offer?
A box diet saves time. You can use the hours you would normally have to spend on grocery shopping, cooking and cleaning to pursue your own passions.
Catering also allows you to discover new tastes. Our head chef and chefs follow culinary trends, test new recipes and develop recipes. Thanks to that you can enjoy the taste of the dishes.
A healthy diet will also improve your health and well-being. The dishes are well balanced and contain essential nutrients, vitamins and minerals.
Safe diet catering in Grudziądz
As one of the few diet catering companies in Poland, we have the HACCP certificate, which is regularly ensured by an external auditor - DEKRA. Thanks to this, our customers can be sure that the dishes served are fresh and prepared with the highest quality products.
Call now and order your diet catering:

22 730 00 69