Diet catering Tarnow –

free delivery zone
Are you looking for a good way to start a healthier lifestyle, but don't have time to cook and shop? We offer dietetic catering in Tarnow and its surrounding area with free delivery in selected places. This is a great option to start eating healthily without having to prepare your meals. The diet with delivery in Tarnow includes many interesting, balanced diets. The menu includes a fish-free diet, a low GI diet, a gluten-free diet, a vegan diet, a diet for athletes and a low-calorie diet. The diets are available in different caloric options, determined by dietitians, which total the range of 1000-4000 kcal.
We provide dietary catering in Tarnow and its surrounding area. On the map you can see the range of free delivery and see if your place of residence is there. If your address is not there - that's fine. Contact us and we will try to find a solution to deliver fresh meals straight to your door.
Order Now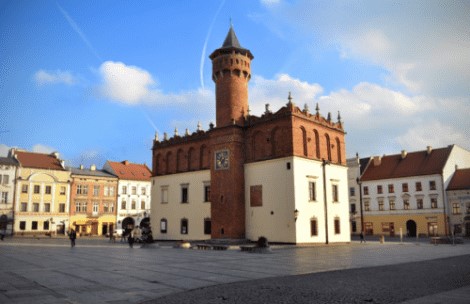 Dietary catering in Tarnow – what is it?
With healthy food in Tarnow, you can choose any box diet, thanks to which you have the opportunity to eat healthy, receiving balanced, fresh meals every day, straight to the address indicated. How it's working? The dishes are prepared by specialized dietitians who always use fresh, good-quality products, creating a balanced menu with a high content of nutrients. The entire process of preparing meals takes place the day before in the afternoon, so that the next morning they reach you with a special refrigerated transport, thanks to which they will stay fresh for a long time.
All you have to do is choose the box diet in Tarnow from the options below:
Then you can choose one of the calorific options available for each option, and we will take care of the rest. We offer you the opportunity to switch to a healthy but also tasty diet, saving you the effort of preparing everyday meals.
Dietary catering in Tarnow – who is the offer addressed to?
The diet with delivery in Tarnow will surely attract the attention of all busy people who are looking for an alternative to quick, often unhealthy meals. When ordering a box diet in Tarnow, you focus on comfort with a healthy lifestyle. Our offer proves that you do not need to have time to cook to achieve your goals related to having a slim figure and health.
Not only hard-working people take advantage of the healthy eating options in Tarnow. Catering is also a great solution for people who want to lose weight, but do not have the appropriate knowledge of preparing healthy meals. The multitude of caloric variants means that everyone will find a suitable diet for themselves, and the possibility of choosing specialized diets, such as vegan or gluten-free, will meet the needs of even the most demanding people.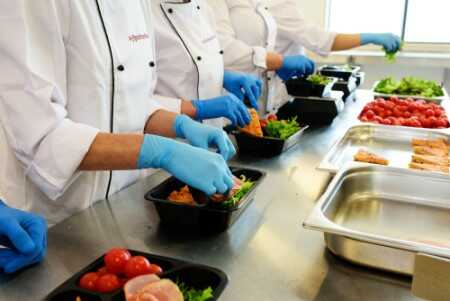 WygodnaDieta.pl in Tarnow – a box diet for you!
The box diet in Tarnow is a great option for healthy eating for everyone, regardless of age. All persons interested in receiving balanced meals, prepared by experienced nutritionists, can contact us via the order form, by e-mail or by phone. We are happy to answer all your questions.
Call now and order your diet catering:

(22) 730 00 69