Diet Catering Łódź and surrounding areas
Free delivery zone - (22) 730 00 69
Every day providers will deliver to your door box diet, made up of five balanced meals. The special packaging will allow you to keep your food hygienically and to warm up the next day with a microwave. With modern packaging, meals will remain fresh for the required period of time. With our company you can also count on flexible delivery times that will meet your requirements.

When you find that you do not live in a zone where we offer free delivery, please contact us. In this case, we will determine the possibility of delivering your order individually.
Order a home delivery diet!
Order Now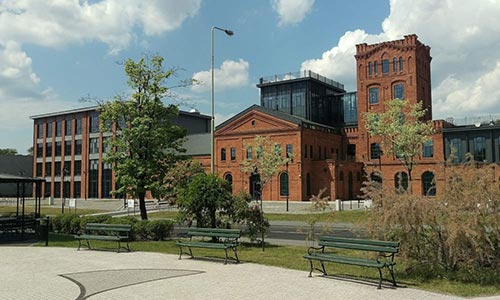 Box diet Lodz
Wygodna dieta offers a delivery of meals to your home or work in Lodz. We deliver our diet in refrigerated transport, so that you can be sure that meals will be fresh. In our offer you will find 15 types of diet. Among them are for example: vegetarian diet, low-calorie diet, gluten-free diet, lactose-free diet as well as diabetic diet. Our meals are not only well-balanced, but also varied and tasty. Our chef get inspiration from many corners of the world. Our menu is modified on a regular basis with taking our customers' observation.
We deliver our dietary catering in Lodz, Zgierz, Aleksandrów Łódzki and Pabianice.
What are the benefits of dietary catering?
Dietary catering help you to save time. Thanks to us you do not have to worry about groceries shopping, cooking and cleaning up. Meals are ready to eat and incredibly tasty. We get inspiration from many corners of the world. We serve Indian, China, Asian and European cuisines.
We convice that diet does not have to mean self-denial. Our menu is variety and aesthetic is very important for us, that is why our meals are culinary masterpieces.
Dietary catering helps also to eat healthy and regularly. Meals in boxes are rich in vitamins, minerals, fiber and other essential nutrients.
We create diets for people who struggle with afflictions and food intolerances (milk protein, lactose and gluten intolerance).
Box diet is a perfect choice for people who want to lose weight. Many satisfied customers gained this purpose with us.
Interview with dietitian
Each customer of our dietary catering is taken into the care of specialists. Before as well as during the time order duration you can count on free diet consultation. Wygodna dieta has its own nutritionist team. Our specialists are to your disposal 7 days in week. An interview with dietitian is a individual consultation, during which the proper diet and amount of calories are exactly suited. During the conversation our specialist ask about height, weight and age. He is also interested in your medical condition, your lifestyle and physical activity level. Expert always wants to get to know the purpose that you want to achieve.
Dietary catering with HACCP certificate in Lodz
Our dietary catering is completely safe because we regularly certify food safety management system HACCP. Furthermore, due to the everyday delivery system we are able to minimalise food storaging what directly results in freshness of prepared meals.
Service areas - Lodz and surroundings
Among districts where we deliver our diet are: Bałuty, Górna, Polesie, Śródmieście, Widzew, Aleksandrów Łódzki, Zgierz, Konstantynów Łódzki, Pabianice.
Perfect dietary catering? This ideally suited to you. Choose box diet which is perfect for you.
Call now and order your diet catering:

22 730 00 69