Diet Catering Toruń and surrounding areas
Free delivery zone - (22) 730 00 69
We offer you daily diet delivery straight to your door. Our suppliers work in the morning from Monday to Saturday. On Saturday you get a set meal on both Saturday and Sunday. With our company you can also count on flexible delivery times that will meet your requirements.

When you find that you do not live in a zone where we offer free delivery, please contact us. In this case, we will determine the possibility of delivering your order individually.
Order a home delivery diet!
Order Now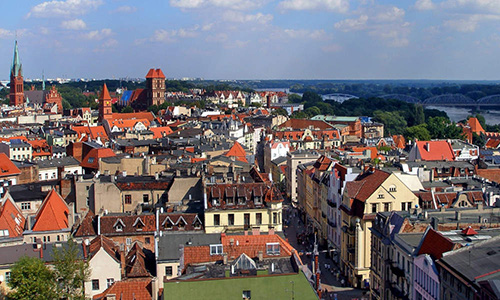 Catering Dietary Toruń
We offer many types of diets in several calories. Both low-calorie diets, low-glycemic index diets and specialistic diets excluding gluten or lactose.
You can find the full offer here. wygodnadieta.pl/en/menu
Box diet in Toruń
If you choose our services you will receive:
A well-balanced diet - a team of professional nutritionists is responsible for preparing menus. You can be sure that the diet you choose meets all the requirements of modern dietetics.
Appetizing dishes - dishes are prepared by professional chefs, who put all their efforts to prepare the meals which are perfect in each aspect. For them matters not only the taste and calorific value, but also the appearance and the highest quality of the dishes. The team is headed by an experienced head chef.
Comfortable, free delivery - 4 or 5 dietary meals will be delivered to the given address every morning. On Saturday, our suppliers will bring the sets for Saturday and Sunday.
Modern packaging system - it's what keeps your dishes fresh. It makes it easy and quick to heat up a meal in a microwave oven.
Constant contact with dietitics – our specialists are at your disposal. When you call, they will surely give you the necessary advice and clarify the doubts.
Dishes from professional kitchen - diet catering is prepared in a specialist kitchen certified by the food safety management system HACCP. Our HACCP system i salso regularly ansured by renowned DEKRA company.
Toruń and surroundings
The districts where we deliver the box diet: Barbarka, Bielany, Bielawy, Bydgoskie Przedmieście, Chełmińskie Przedmieście, Jakubskie Przedmieście, Koniuchy, Mokre, Na Skarpie, Piaski, Rubinkowo, Rudak, Rybaki, Stare Miasto, Stawki, Winnica, Wrzosy
Perfect diet catering? This which is tailored to you. Choose a box diet that is perfect for you.
Call now and order your diet catering:

22 730 00 69