Diet Catering Słupsk and surrounding areas
Free delivery zone - (22) 730 00 69
Every day providers will deliver to your door box diet, made up of five balanced meals. The special packaging will allow you to keep your food hygienically and to warm up the next day with a microwave. With modern packaging, meals will remain fresh for the required period of time. With our company you can also count on flexible delivery times that will meet your requirements.

When you find that you do not live in a zone where we offer free delivery, please contact us. In this case, we will determine the possibility of delivering your order individually.
Order a home delivery diet!
Order Now
Diet catering with delivery in Slupsk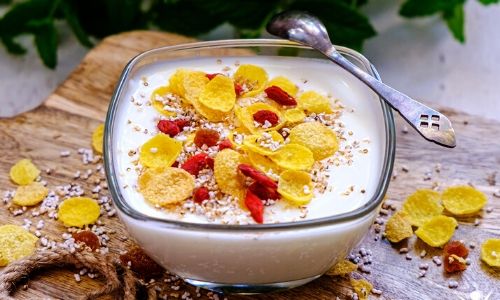 Diet catering with delivery in Slupsk
Would you like to receive 4 or 5 meals a day with home delivery? At the scheduled time we will bring you a set of ready-made and healthy dishes. The dishes are low-calorie, well-balanced, rich in vitamins and all the necessary nutrients. Thanks to us you will lose weight and start to eat regularly. We also have diets for people with food intolerances (milk protein, lactose, gluten and dairy intolerance).
What dishes does diet catering offer?
In the catering menu you will find a selection of Polish, Mediterranean, Chinese, Asian or Arabic cuisine in the comfortable diet. We are always looking for new flavors and collecting inspirations from all over the world. Our chefs create culinary masterpieces that not only taste delicious, but also look aesthetically pleasing. We offer a dozen types of diets. Each of them will surprise you with its diversity. They include: vegetarian diet, Montignac diet, low-calorie diet, diet without gluten, diet without dairy products, diet without lactose, diet without gluten and lactose, diet without gluten and dairy products, vegetarian + fish diet, no-fish diet, anti-cellulite diet, diabetic diet and sport diet.
A box diet-the perfect solution for busy people
Diet catering is an excellent solution for those who, due to the nature of their work, do not have time to prepare meals for the whole day. Thanks to us you will not have to worry about shopping, cooking and cleaning. Saved minutes and hours you will be able to use to relax, talk with your family or pursue your own passions.
Diet catering with HACCP certificate in Slupsk
The comfortable diet has been running on the market since 2007. We also regularly certify the HACCP food safety management system. Our external auditor is Dekra Certification. Thanks to this, our customers can be sure that the dishes prepared in our kitchen are safe and healthy.
What kind of diet to choose?
The following diets are available in several calorific values from 1000 kcal to 4000 kcal.
Vegetarian diet
Anti-cellulite diet
Low GI diet
No dairy diet
Sport diet
Gluten-free diet
Lactose-free diet
Gluten and lactose-free diet
Diabetic diet
Gluten and dairy-free diet
Vegetarian + fish diet
No fish diet
Low-calories diet
Ketogenic diet
Call now and order your diet catering:

22 723 31 87