Diet Catering Bydgoszcz and surrounding areas
Free delivery zone - (22) 730 00 69
We offer you daily diet delivery straight to your door. Our suppliers work in the morning from Monday to Saturday. On Saturday you get a set meal on both Saturday and Sunday. With our company you can also count on flexible delivery times that will meet your requirements.

When you find that you do not live in a zone where we offer free delivery, please contact us. In this case, we will determine the possibility of delivering your order individually.
Order a home delivery diet!
Order Now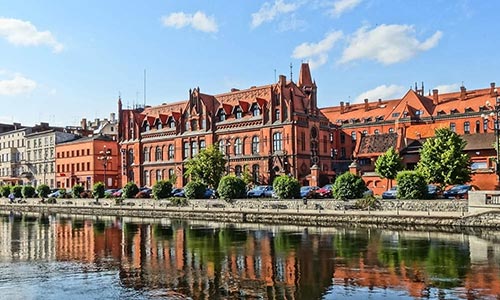 What dietary catering to order in Bydgoszcz?
Want to lose weight or eat healthily? We deliver a diet to your home or office in Bydgoszcz. Our dishes are dietetic, tasty and prepared with the highest quality ingredients. Nutriticians and chefs ensure that you receive 4 or 5 fully-valued meals every day. Only professionals are working in our diet catering. So you can be sure that you will be surrounded by professional care. Already during the first contact with our company, the nutritionist will adjust the diet to suit your needs and preferences.
Why use dietary catering?
Diet catering is a time saver. Thanks to us you do not have to worry about daily shopping, cooking and cleaning. Every morning you will get a set of meals for the whole day, which you can take with you everywhere. The dishes we deliver are: breakfast, second breakfast, dinner, afternoon snack and supper. You have 7 calorific values to choose from – from 1000 kcal to 4000 kcal.
The diet in the box supports losing weight. Our customers achieve the objectives with us. In the course of the order you are under the permanent care of the dietitian who monitors your progress and answer all your questions.
Our diet is also a comfortable delivery. The entire set of pre-packaged stuffs finds its way to you every day in the morning. On Saturdays you also receive the set for Sunday.
On the Wygodna dieta menu you will find dishes from the entire world. Our chefs constantly seek for he inspirations, therefore their culinary work is able to fulfill requirements of even biggest gourmets.
Dietary catering with certificate in Bydgoszcz
Wygodnadieta holds a valid certificate HACCP. This means that our dishes are completely safe and the ingredients that we use to prepare your dishes have the best quality. Our kitchen was designed and equipped especially to the production of for boxes diets. Moreover We the food safety certification system HACCP is ensured by external auditor Dekra Certification Sp. z o.o.
Supported areas - Bydgoszcz and surroundings
Among districts where we deliver our box diet are: Babia Wieś, Bartodzieje, Biedaszkowo, Bielawy, Błonie, Bocianowo, Brdyujście, Czyżkówko, Flisy, Fordon, Glinki, Górzystkowo, Jary, Łęgnowo, Miedzyń ,Okole, Osiedle Leśne, Osiedle Tatrzańskie, Skrzetusko, Śródmieście, Stary Fordon, Szwederowo, Wilczak, , Wyżyny, Wzgórze Wolności, Zawisza
Perfect dietary catering? Choose box diet which is the best for you.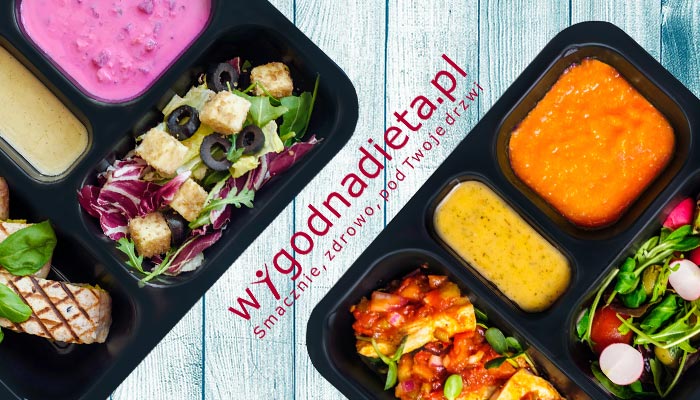 Call now and order your diet catering:

22 730 00 69