Diet Catering Szczecin and surrounding areas
Free delivery zone - (22) 730 00 69
Every day providers will deliver to your door box diet, made up of five balanced meals. The special packaging will allow you to keep your food hygienically and to warm up the next day with a microwave. With modern packaging, meals will remain fresh for the required period of time. With our company you can also count on flexible delivery times that will meet your requirements.

When you find that you do not live in a zone where we offer free delivery, please contact us. In this case, we will determine the possibility of delivering your order individually.
Order a home delivery diet!
Order Now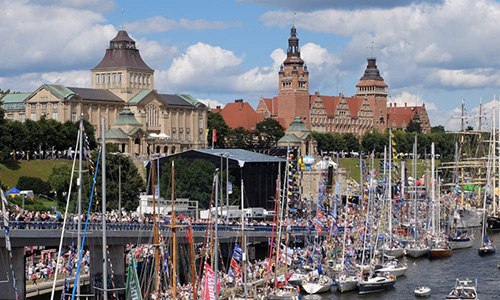 Diet with delivery in Szczecin
Are you looking for a diet with free delivery in Szczecin and its suburbs? You are in the right place because Wygodna dieta will deliver you well-balanced meals for the entire day at a predetermined time. Meals do not contain harmful reservatives, artificial flavorings and colours. Dishes are low in calories, varied and enormously tasty. During the time of order you can change delivery address as well as type of diet for free. Our experienced dietitian can help you to choose proper variant and calories of diet. Our experts team are every day at your disposal.
Box diet - how does it work?
Dietary catering is a complete set of 5 meals which we deliver to the address indicated. Ordering our service you do not have to think about daily grocery shopping, cooking and cleaning up. We will do it for you and you can enjoy a taste of meals as well as effects of diet. Thanks to us you can save time and at the same time you can keep your body in good shape and maintain well-being. In Wygodna dieta you decide what type of diet you order. We have 15 diet to choose. Among them are: low-calorie diet, no-fish diet, vegetarian diet, vegetarian with fish diet, sport diet, Montignac diet, diabetic diet, gluten-free diet, lactose-free diet, gluten and lactose-free diet, dairy-free diet, gluten and dairy-free diet and anti-cellulite diet, vegan diet, ketogenic diet. Such a wide selection let us to adjust diet for people with differend needs. Among them are those who want to lose weight or eat healthy, vegetarian, people who struggle with afflictions or food intolerances (milk protein, lactose and gluten intolerance).
Light diet full of flavour
Menu is created by our dietitian who cooperate with head chef. In bill of fare you will find regional delights as well as Indian, Arabic, China, Asian and European cuisines. Our chefs are still looking for new tastes and you can be really surprise about the flavours of new meals. Our customers love for example spinach stromboli, Casserole with zucchini, champignon mushroom, tzatziki sauce and tomatoes, baked sole fish with spicy tomato sauce, cutlets with beetroots, sweet potatoe with Greek sauce or oriental style chickpea. For dessert we serve chia cheesecake or brownie with dried fruits.
Diet in Szczecin with HACCP certificate
Wygodna dieta regularly certify food safety certification system HACCP. Our external auditor is Dekra Certification Sp. z o.o. Thanks to that you can be sure that we serve the highest quality meals that are in 100 % fresh. We cooperate also with the best suppliers in Poland. Furthermore, due to the everyday delivery system we are able to minimalise food storaging.
Service areas - Szczecin and surroundings
Among districts where we deliver our diet are: Północ, Prawobrzeże, Śródmieście, Zachód.
Perfect dietary catering? This ideally suited to you. Choose box diet which is perfect for you.
Call now and order your diet catering:

22 730 00 69