Diet catering Olawa –

free delivery zone
Olawa is a city that deserves the best box diet! That is why we decided to extend the supply zone to Olawa and its vicinity. So if you are looking for the highest quality dietary catering with delivery to Olawa, be sure to check out our offer. We offer delicious, fresh dishes composed by a dietitian and prepared in a professional kitchen under the supervision of an experienced Chef. Choose from a dozen diets, place an order and enjoy healthy food every day!
The map shows the zone of free deliveries of our dietary catering. If your location is outside of this location, please contact us. Together, we will check the possibility of individual delivery of your meals!!
Order a diet with home delivery!
Order Now
The box diet with delivery to Olawa is a great solution for all people who do not have time to prepare meals every day, and at the same time want to eat tasty and healthy. We will compose a carefully balanced menu, prepare meals and deliver them to the designated location on the indicated date. You no longer have to worry about the calorific value of the dishes or choosing the right ingredients - we will do it all for you.
Box diet offer with delivery to Olawa
Our dietary catering offer includes several different menus in many calories. Thanks to this, everyone can find something for themselves. Professional nutritionists take care of the proper balance of the menu, and meals are prepared in the kitchen with the HACCP system implemented. So you can be sure that our dishes are safe and healthy.
We offer the following diets in calories ranging from 1000 to 4000 kcal: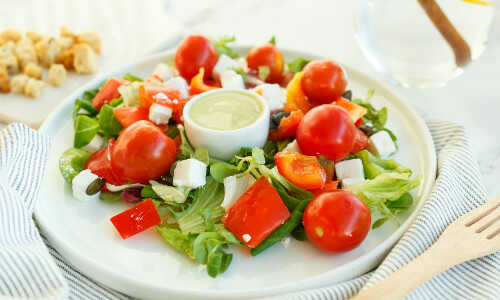 Advantages of the box diet in Olawa
The box diet with delivery to Olawa has many advantages. First of all, it is a huge time saver. You no longer have to go shopping, compose the menu on your own, prepare meals or calculate the calorific value of dishes yourself. Thanks to this, you can spend the saved time on what you like best.
A box diet is also a great way to lose weight, maintain weight and even gain weight. It all depends on choosing the right calorific value. If you do not know which variant is right for you, ask for free advice from our dietitian. The specialist will calculate your caloric needs and choose a diet in accordance with your body shape goal.
The box diet is also a chance to discover new flavors inspired by cuisines from around the world. In our boxes you will find not only traditional stuffed cabbage or cucumber soup, but also Indian, Thai, Moroccan and Mongolian dishes. Order a tasty, healthy and properly balanced box diet delivered to Olawa. Enjoy health and a beautiful figure every day!