Diet Catering Świdnica and surrounding areas
Free delivery zone - (22) 730 00 69
We offer you daily diet delivery straight to your door. Our suppliers work in the morning from Monday to Saturday. On Saturday you get a set meal on both Saturday and Sunday. With our company you can also count on flexible delivery times that will meet your requirements.
When you find that you do not live in a zone where we offer free delivery, please contact us. In this case, we will determine the possibility of delivering your order individually.
Order a home delivery diet!
Order Now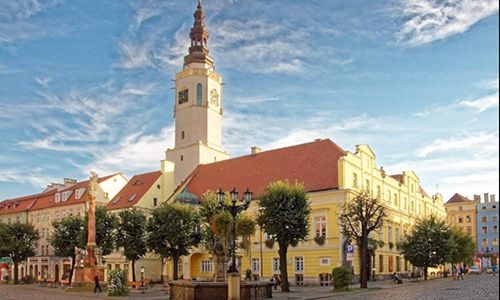 Diet Catering with delivery in Świdnica
In our offer you will find a wide range of diets and calories. Regardless of whether the purpose of the diet is to lose weight, gain weight, acquire healthy eating habits or improve health, we will surely be able to provide you with the right menu.
Box Diet is a very convenient solution that guarantees tasty, healthy and well-balanced meals delivered directly to your door. We guarantee a varied and tasty menu. We know that slimming is easier and more effective when meals are tasty and menu is not repeatable.
Box Diet Świdnica
Diet catering Wygodnadieta.pl is a healthy and safe diet allowing to easily and effectively achieve dietary goals. Professional dietitians in cooperation with an experienced head chef are responsible for composing the menu. Meals are prepared in a modern, specialized kitchen by a team of professional chefs. Food safety is at the highest world level, which is guaranteed by the HACCP certificate regularly ensured by an external auditor, Dekra.
We do not add artificial colours, preservatives and artificial flavorings to our dishes. We only use proven suppliers and fresh products delivered to us every day, so we can provide fresh meals of the highest quality.
Box diet types available
The following diets are available in several calorific values from 1000 kcal to 4000 kcal.
Vegetarian diet
Low GI diet
Anti-cellulite diet
No dairy diet
Sport diet
Gluten-free diet
Lactose-free diet
Gluten and lactose-free diet
No fish diet
Gluten and dairy-free diet
Vegetarian + fish diet
Diabetic diet
Low-calories diet
Ketogenic diet
Diet catering in Świdnica - service areas
Kraszowice, Osiedle Kolonia, Osiedle Młodych, Osiedle Piastów, Osiedle Słowiańskie, Osiedle Zarzecze, Osiedle Zawiszów, Osiedle Zwierzynieckie
Call now and order your diet catering:

22 730 00 69